Involved Artist Rehab Arafa Starring in the series "Zeinhom" and "The Return", which is currently being filmed, the first show was launched the day before yesterday, Sunday, on the TV channel. ONThe second will be shown next week on the channel DMCIn "Zeinhom," Rehab embodies the character of "Amal," Salma Abu Deif's sister, while in "The Return" she appears as the character of "Yasmine," a Saeedi woman who is Tara Imad's sister and has a farm that she runs with her sister.
"Zeinhom" series, starring Ahmed Dawoud, Karim Qassem, Salma Abu Deif, Ahmed Al-Rafei, Muhammad Abu Dawoud, Yara Gibran, Imad Rashad, Hanaa Al-Shorbagy, Salwa Muhammad Ali, Angy Abu Al-Saud, Osama Abu Al-Atta, Hamdy Heikal, Basma Nabil, Noura Mahdi, Nesma Baha, written by Muhammad Suleiman Abdel Malek, and co-written by the script and dialogue by Muhammad Fathi Abdel Maqsoud, Amr Moamen, Omar Medhat El Shahat, directed by Yahya Ismail, and produced by Aroma Company by producer Tamer Mortada, sponsored by United Media Services.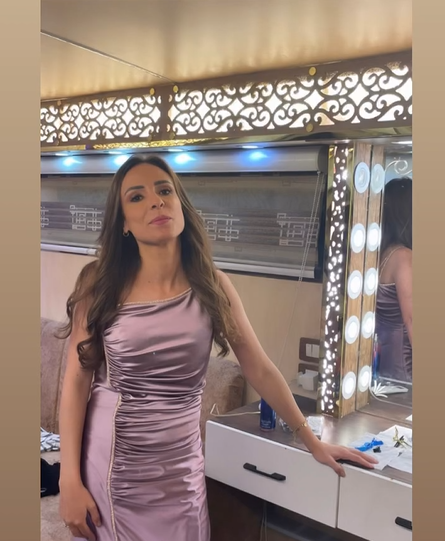 Actress Rehab Arafa from the Zeinhom series
The series "Zeinhom" is shown from Sunday to Thursday, on the channel ON At 8 pm and repeated at 2 am and 12:30 pm, it is also shown on the channel ON Drama at 10 pm and repeated at 10 am and 5 pm, in addition to showing the episode simultaneously on the platform watch it.
"The Return" series, starring Sherif Salama, Tara Emad, Hamza El-Aly, Walid Fawaz, Essam El-Sakka, Basant Shawky, Mohamed Ali Rizk, Walaa El-Sherif, Mohamed Radwan, Safaa El-Toukhy, Tamer Nabil, Mohamed Abdel Azim, Shahista Saad, Ahmed Waly, Sarah. Nour, and the work is written by Amin Gamal, directed by Ahmed Hassan, and produced by Aroma Company, by producer Tamer Mortada, and sponsored by United Media Services. Its events take place in an Upper Egypt context, and the work deals with one of the important issues of Upper Egypt related to gold prospecting.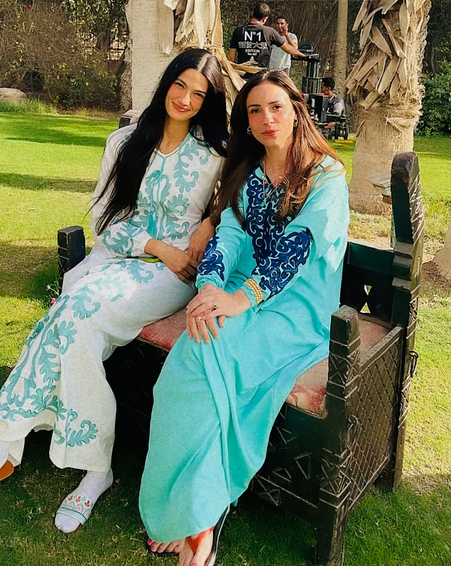 Rehab Arafa and Tara Emad backstage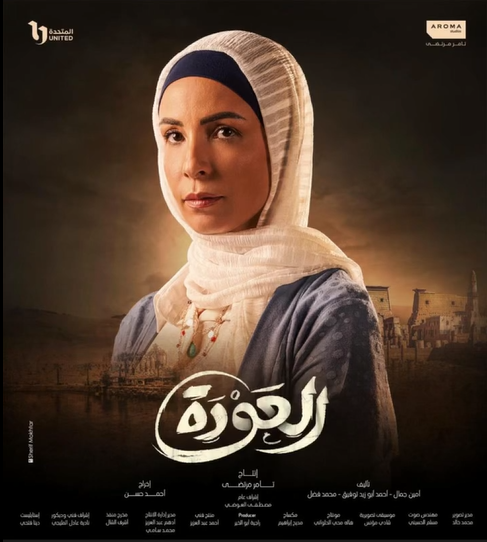 Rehab Arafa
The post first appeared on www.youm7.com