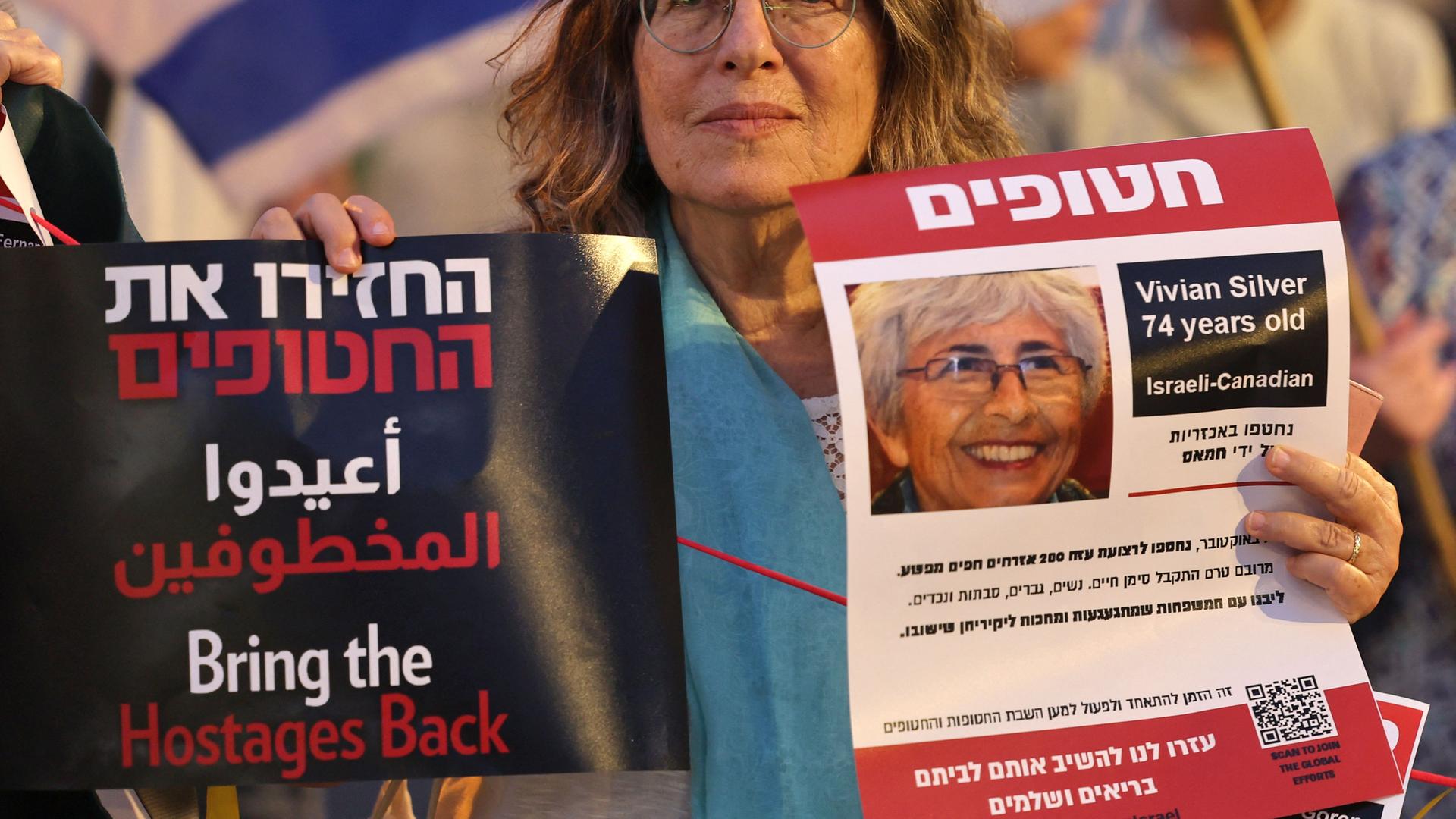 The Foreign Ministry in Jerusalem announced that the 74-year-old's body had been found. Silver was temporarily suspected to be among the hostages kidnapped in the Gaza Strip. She last lived in Kibbutz Beeri. The German ambassador to Israel, Seibert, called the news of Silver's death "devastating."
Silver campaigned for peace with the Palestinians and was honored with numerous awards for her work. She started aid programs for residents of the Gaza Strip and helped them receive medical treatment in Israel. In 2014 she was involved in founding the peace movement "Women Wage Peace", which now has more than 45,000 members.
This message was sent on November 14th, 2023 on the Deutschlandfunk program.
The post first appeared on www.deutschlandfunk.de