Just before the first Nothing phone was released, a new TWS buds design appeared. However, the expected replacements of the ear (1) were not launched with the phone. The company waited for the right time to offer an official look at the new design, and it was at London Fashion Week.
These were called the Nothing Ear (stick) and were shown during Chet Lo's runway show. The case has been completely redesigned, it is now lipstick shaped and should be more pocket friendly than the original plate design.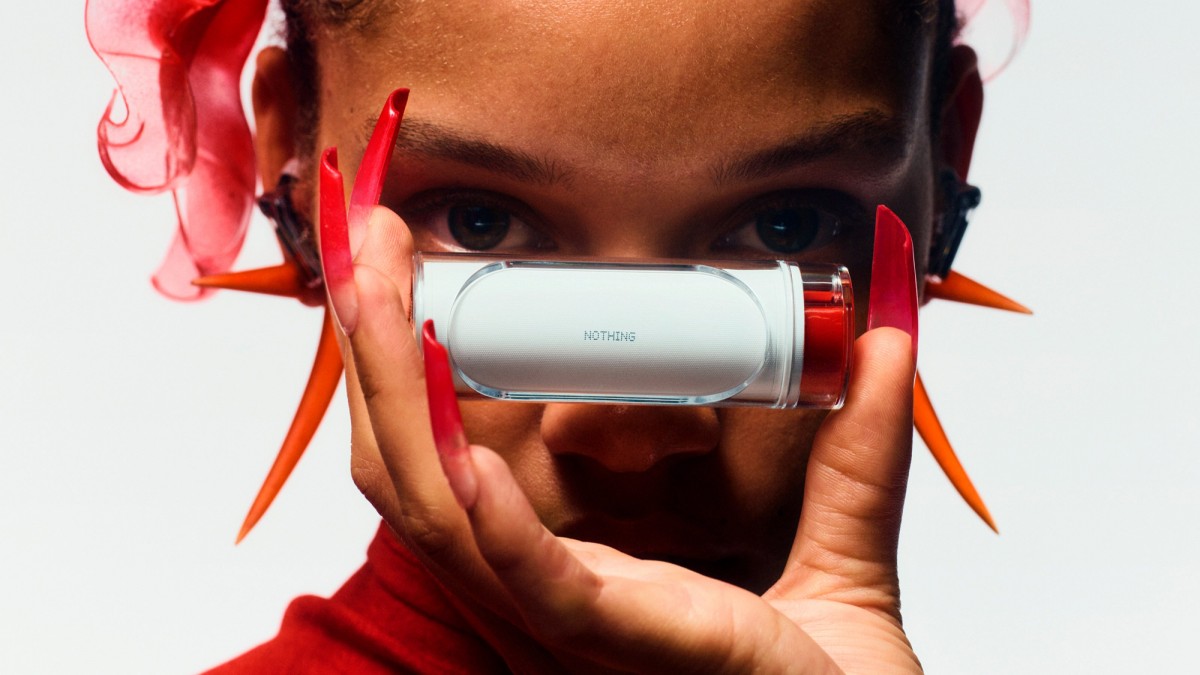 The case with Nothing Ear (stick) TWS buds is a significant departure from the original Ear (1)
However, this was just a teaser, so nothing is keeping the exact details of the new TWS buds under wraps. In fact, we only get a glimpse of the buds themselves through the transparent elements of their case.
Unconfirmed information suggests that the buds will drop the rubber tip of the ear (1), making them similar to vanilla AirPods. Some find this design more comfortable to wear, but it makes it harder to get a good seal.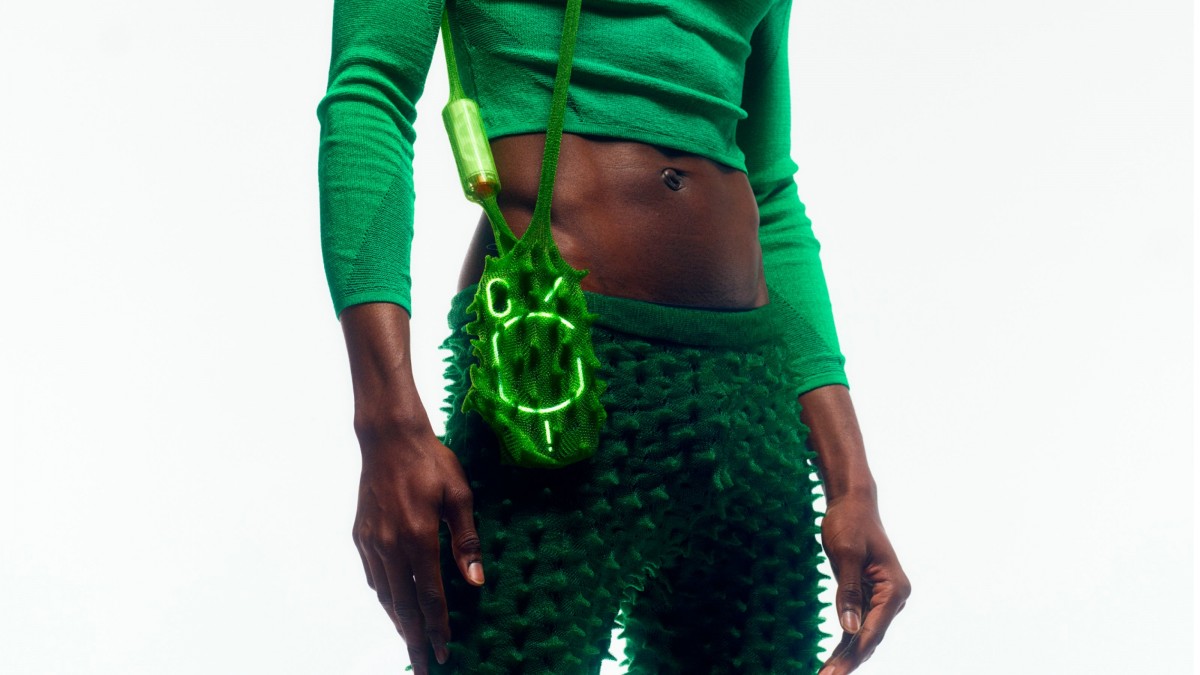 Nothing also showed limited edition cases that can hold both the phone and the buds
The Nothing Ear (stick) will launch later this year, but the company declined to offer more details.
By the way, Nothing joined the fashion show with limited-edition bags that use transparent fabric (transparency is at the heart of the Nothing design) that lets the Phone (1)'s Glyph light shine through (see the image above for a closer look). The bags will be available early next year.
Source | Via