Pacific money

|

Economy

|

Southeast Asia

Joseph D'Cruz, the head of the Roundtable on Sustainable Palm Oil (RSPO), believes that Brussels' new rules may have a "human, social and development cost."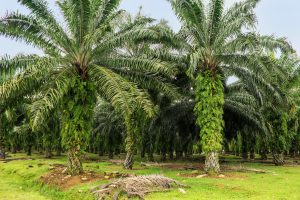 A palm oil plantation in North Sumatra, Indonesia.
Credit: Depositphotos
This week, the Reuters news agency conducted an interview with Joseph D'Cruz, the head of the Roundtable on Sustainable Palm Oil (RSPO), about new European rules that could severely limit the bloc's palm oil imports.
D'Cruz, the executive director of the RSPO, said a new EU regulation adopted in December requiring companies to prove their supply chains do not contribute to deforestation could sideline small farmers and lead to further consolidation of the global palm oil industry.
D'Cruz said in the interview that palm oil producers already certified by the RSPO will not find it difficult to comply with the EU's requirements, as its certification process is quite strict and already prohibits deforestation and the conversion of primary forests to plantations. However, he warned that smaller producers in Asia, Africa and Latin America – even those who harvest palm oil sustainably – would find it challenging to demonstrate that the weakened supply chains of which they are a part do not contribute to deforestation.
"There is a human, social and development cost that smaller, marginal producers may be forced to bear for the EU's deforestation regulation to be implemented as it is currently set up," D'Cruz said.
For decades, the global palm oil industry has been linked to a wide range of labor rights abuses, in addition to "widespread rainforest destruction and wildlife loss" in Southeast Asia. The RSPO is a non-profit organization that aims to transform the sector "by bringing together stakeholders across the supply chain to develop and implement global standards for the production and procurement of certified sustainable palm oil."
Because of its close link to deforestation, palm oil is likely to come under special scrutiny under the new European regulation, which will "ensure that a set of key commodities marketed in the EU will no longer contribute to deforestation and forest degradation in the EU and elsewhere in world," the European Commission said in a statement after its passage. In addition to palm oil, the law will also apply to cattle, soy, coffee, cocoa, timber and rubber, as well as various other products derived from these.
More than seven million smallholder farmers globally grow palm oil for a living, according to RSPO data cited by Reuters. In Indonesia and Malaysia, the two largest producers of palm oil, smallholder farmers account for about 40 percent of the total area dedicated to palm oil plantations.
The law's potential negative redistributive effect is yet another example of the unintended consequences of the EU's value-based economic policy, which seeks to use the bloc's enormous economic weight to encourage progressive change abroad. The proposed EU law and its policy towards palm oil more generally has already soured Brussels' relations with Indonesia and Malaysia, just at a time when the EU is seeking to strengthen its "strategic engagement" with the Association of Southeast Asian Nations (ASEAN). .
The two nations were so concerned about the new EU rule that they joined forces to lobby against it. Following its passage, a senior Malaysian trade official suggested his country could completely suspend palm oil exports to the EU. The EU's economic weight undeniably gives it considerable power on the global stage – but that weight is obviously a blunt instrument for bringing about change.