Back in May at its I/O developer conference, Google teased a whole bunch of different devices coming in the future — most of which, like the Pixel 7, Pixel 7 Pro, and Pixel Watch, will be made official at an event on October 6. But there was also the Pixel Tablet, which won't arrive until next year. That didn't stop the search giant from revealing the rendering you can see below.
Today, some specifications of the Pixel tablet have been released as it has apparently entered the engineering validation testing (EVT) phase and some units have been shipped to India for that purpose. Somewhere along the way, someone took note of the important details and leaked them for our collective enjoyment.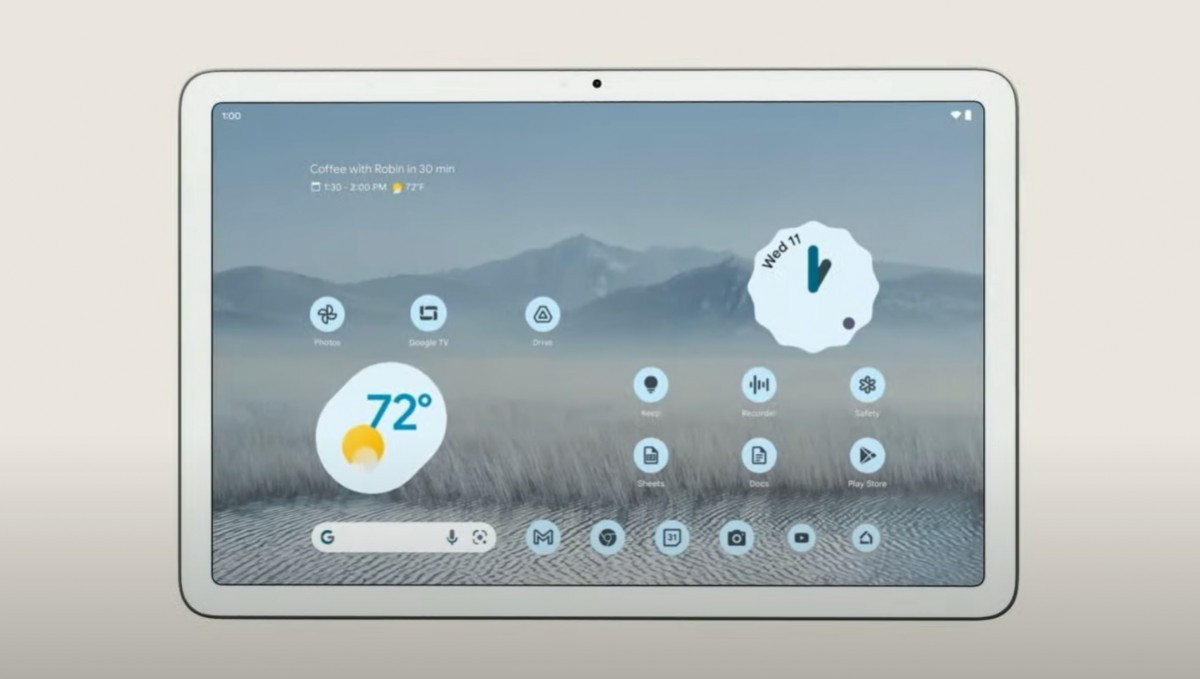 Thus, the Pixel Tablet is said to have a 10.95″ touchscreen and support Wi-Fi 6, and will be offered in two storage versions: 128GB and 256GB. There will also be a Google-made stylus for the tablet, which may or may not ship at side of.
According to previous rumors, the Pixel Tablet will be the first device to ship with a 64-bit version of Android 13, and it will have two cameras on the back. On the other hand, it will lack GPS support, a proximity sensor and a barometer.
The Pixel tablet is rumored to be powered by Google's first-generation Tensor SoC, the one found in the Pixel 6 and Pixel 6 Pro, despite launching after the Pixel 7 and Pixel 7 Pro, which will have the second-generation chip.
Source