Google will fully reveal the Pixel 7 and Pixel 7 Pro smartphones at a special event on October 6, and as we approach that date, more and more information about these two is either being teased directly by the company or leaked by various sources.
Today, the first Google-posted render showing the front of the Pixel 7 Pro appeared on Facebook, and you can see it below. It looks like the curves of the display have been toned down a lot compared to the Pixel 6 Pro. Otherwise, there's also a render of the back of the Hazel color variant, two Pixel watches and a pair of Pixel Buds Pro to look at here. However, if you want to join the Pixel Superfans Facebook group, you will need to join a waiting list as requests to join are currently closed.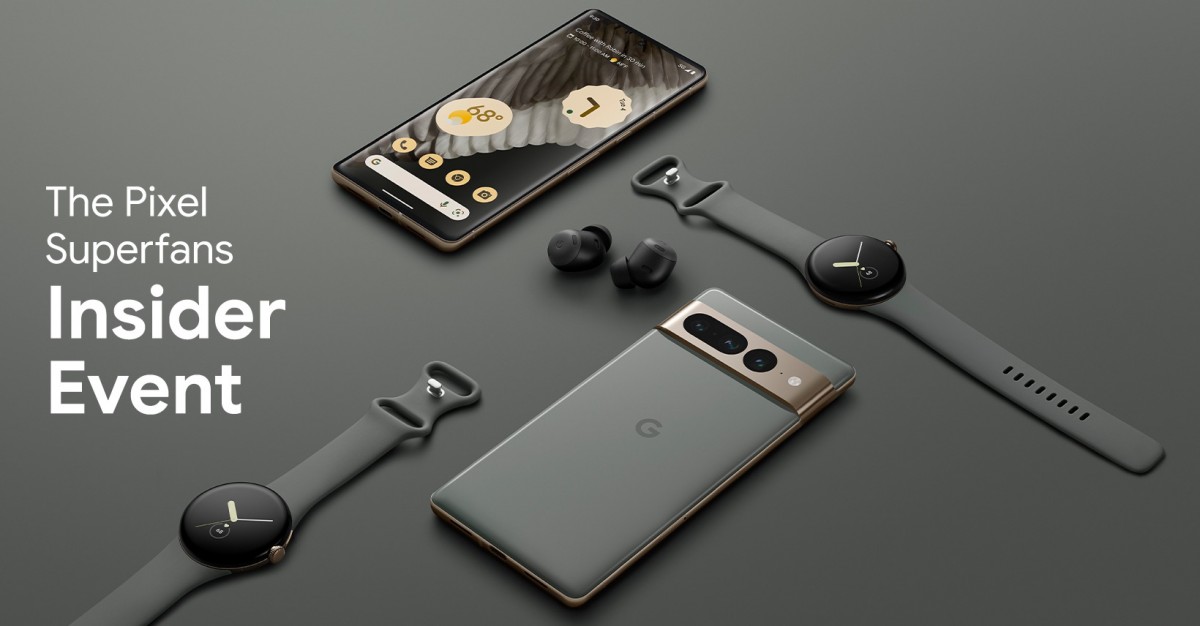 Alongside this, a new leak says that the Pixel 7 will cost the same as the Pixel 6 did when it launched, and the Pixel 7 Pro will also match the Pixel 6 Pro's price. That means the smaller model will go for $599, while the larger one will sell for $899, just like last year.
Pixel 7 Pro, codenamed Cheetah, costs $899, available in Obsidian, Hazel and Snow colors. pic.twitter.com/sNhZzuEJxT

— Artem Russakovskii 🇺🇦 (@ArtemR) 22 September 2022
Of course, even if these leaked prices pan out, keep in mind that they only cover the US market. This year, Apple also kept its iPhone prices intact in the US, but raised them across the board in other countries, so Google might just do the same.
As revealed before, the Pixel 7 will be offered in Snow, Obsidian and Lemongrass, while the Pixel 7 Pro will come in Obsidian, Hazel and Snow. "Snow" appears to be Google's way of saying "white," while "obsidian" is a stand-in for "black."
Today's leak also tells us that pre-ordering a Pixel 7 at Target will net you a $100 gift card, while pre-ordering the Pixel 7 Pro means a $200 gift card. Pre-orders start on the day of the event, October 6th, and the previously rumored release date of October 13th is 'confirmed' once again by this rumour.