What you need to know
Garmin Venu 2 Plus owners in the US will receive a new ECG app in the January 24th update.
It is the first Garmin watch to record heart rate and detect atrial fibrillation.
Garmin also intends to release the app for more watches and in more regions "subject to necessary regulatory approval."
Garmin leads the pack for useful fitness data, but isn't necessarily at the forefront of health tracking. On Tuesday, it took a step to catch up with rival brands by launching an ECG app on the Garmin Venu 2 Plus, with plans to bring on-demand atrial fibrillation (AFib) detection to other Garmin watches in the future.
Venu 2 Plus owners should be able to access the app after updating their Garmin watch to the latest version. You'll then have the option to hold the watch's metal frame for 30 seconds to create an ECG report that you can set to automatically export to the Garmin Connect app. The app saves your EKG history and lets you export a report to share with your doctor if it shows relevant data.
"In the early stages of AFib, symptoms are typically rare, making it difficult to detect in a clinical setting," said Dan Bartel, Garmin's vice president of global consumer sales. "With the new ECG app, Venu 2 Plus customers can conveniently take an ECG recording at any time."
Our top pick for the best fitness smartwatch – even before this EKG news – the Venu 2 Plus stands out from other Garmin watches because of its beautiful and bright AMOLED display, 9-day battery life and built-in microphone and speaker for Bluetooth calls and a voice assistant.
Garmin will bring AFib detection to other Garmin watches after it receives regulatory approval, but would not indicate which watches would receive it when asked. However, the Garmin Venu 2 with its similar stainless steel frame seems like a safe bet.
Other watches with ECG detection like the Fitbit Sense 2 rely on multiple finger contact points along a metal frame, while the Apple Watch relies on its single Home button. Most likely, premium Garmin watches like the metal-edged Fenix ​​7 will receive it at some point, but it's less obvious for all-plastic watches with a metal start button like the Garmin Forerunner 955.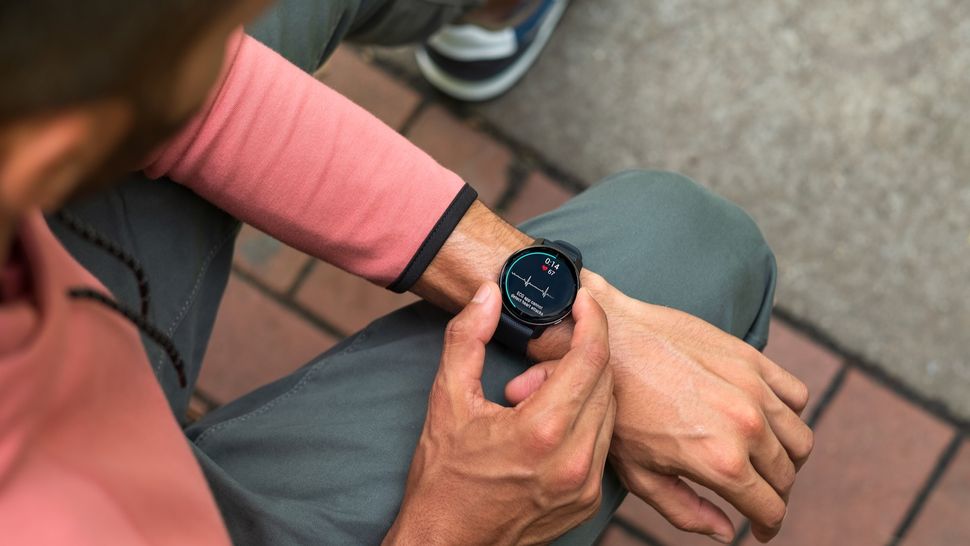 It is also important to note that this AFib detection relies solely on active ECG data rather than passive heart rate data. An American Heart Journal (opens in new tab) study conducted in Taiwan used the Forerunner 945 and separate ECG machines to see how sensitive and accurate the watch's PPG was for patients with known AFib problems—and it was over 90% accurate.
Apple, Fitbit and other watches have received FDA approval for passive AFib detection without requiring an EKG reading. So we can hope that more Garmin watches will receive the functionality over time, especially those with the latest Elevate v4 HRM for the most accurate data. But Garmin had no comment on whether it would ever offer passive AFib.
One last bit of excitement related to this news: earlier in January, the5krunner (opens in new tab) leaked several purported Garmin software features, including ECG with AFib detection, an upgrade to PacePro so you can increase or decrease target training intensity during a run, and new Forerunner models with upgraded AMOLED screens. So we can hope that the accurate ECG prediction means more improvements and better running watches are on the way.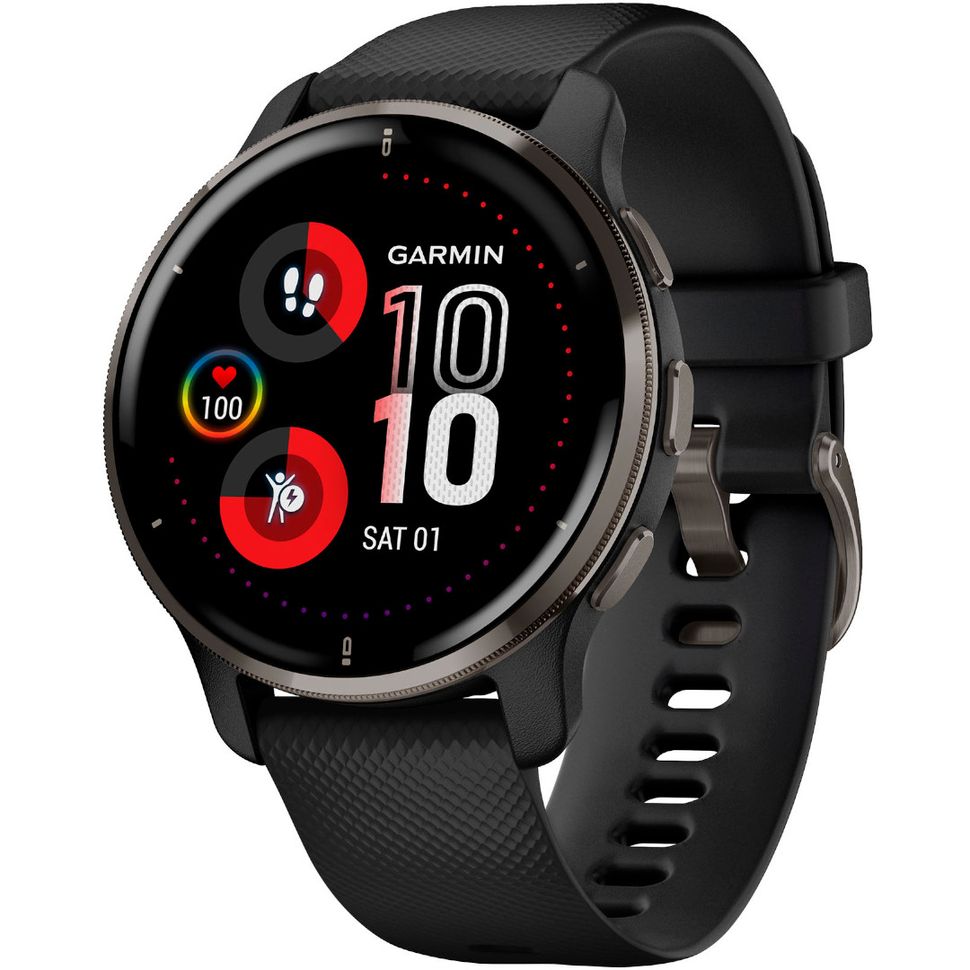 One of our favorite fitness devices, the Venu 2 Plus adds an ECG app to its accurate HRM and SpO2 sensors for a reliable look at your health. It tracks Garmin Body Battery, fitness age, and sleep/stress tracking, while also offering rarer tools like animated exercises and music storage.