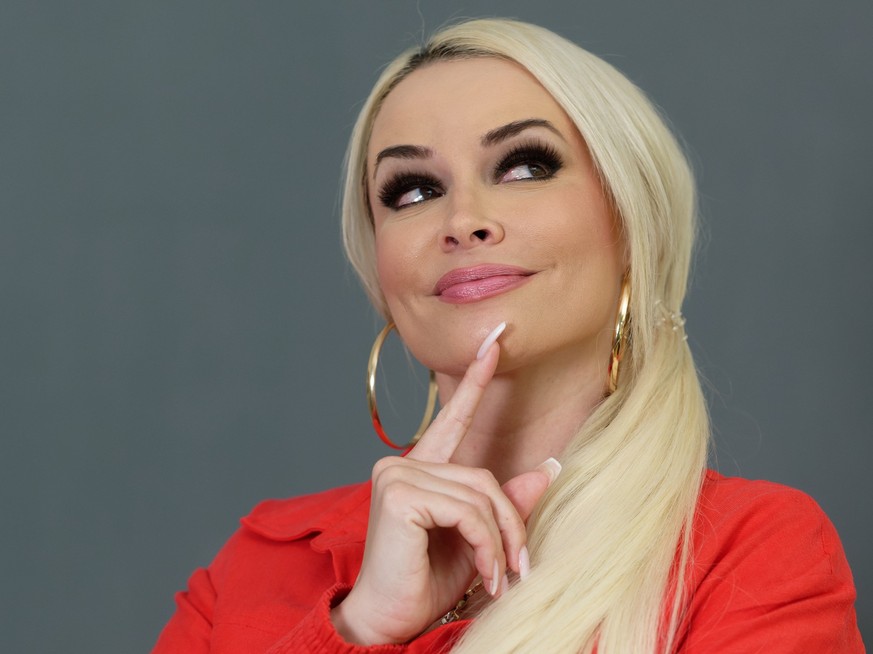 Daniela Katzenberger has been in the TV business for many years and knows it inside and out.Image: dpa / Henning Kaiser
Celebrities
It was the surprise in this year's "Celebrity Big Brother" season. Only shortly before the start did Sat.1 announce the last two candidates. In addition to "Big Brother" veteran Jürgen Milski, Iris Klein is also moving into the TV container. What's particularly piquant about the situation is that her husband Peter was one of the first participants in the trash TV format.
The calculation of those responsible for the show is clear: the ex-couple should cause a lot of trouble on the show. It is anything but unlikely that this will actually happen. After all, Iris and Peter fought a real war of the roses after the jungle camp this year, in which Peter's alleged affair Yvonne Woelke repeatedly got involved.
While Peter was surprised by Iris' arrival, her family was of course aware of her plans. Daniela Katzenberger spoke up on Instagram. She revealed details about Iris' commitment to "Celebrity Big Brother" and expressed a wish.
"Celebrity Big Brother": Daniela Katzenberger has hope for Iris
Daniela explained on Instagram that in the past few days she has been repeatedly bombarded with messages about her mother's entry into "Celebrity Big Brother". As a daughter, she was of course aware that Iris had wanted to be in the "Big Brother" house for years, explained Daniela. "I'm really happy that her dream is now coming true," she said. However, she pointed out:
"But even as a daughter, the constellation is really crazy."
Daniela continued that it was clear to her why Iris and Peter were now cast together. "They just want it to really make a splash," she said. And she also explained that she had tried to brief Iris before she moved in. But: "It's just very emotional, both positive and negative."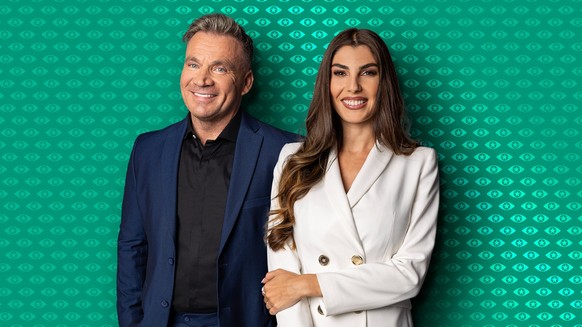 Peter Klein and Yeliz Koc are also on "Celebrity Big Brother".Bild: Sat.1/Join/Benedict Müller
Daniela also made it clear that Peter wasn't the only one who had no idea that Iris was moving into the container. Her mother also only found out that her husband was involved after she was asked to take part in the format. Daniela said:
"I also know that people want to see that. But I still hope that she has a little longer fuse than usual."
Daniela believes that the format could be both an opportunity for her mother and that it poses great dangers. "You can really beat yourself up. Or you can straighten out a lot of things," she stated.
In fact, Daniela would like Iris to "show people a different side of herself." "But I also know my mother. It was a really hard time, you have to see that," she says rather pessimistically.
This is what Daniela Katzenberger thinks about Iris' TV appearance
In any case, Iris can rely on Daniela's support. Daniela explained that she had given her mother tips on how to deal with her ex. When Iris asked her how she should greet Peter, she said: "You don't have to stick your tongue down his throat or hug him." Ultimately, her advice was a neutral "Hello."
Watson is now on WhatsApp
Now on Whatsapp and Instagram: your watson update
! We'll take care of you
here on Whatsapp
with the Watson highlights of the day. Only once a day – no spam, no blah, just seven links. Promised! Would you prefer to be informed on Instagram?
Here
you can find our broadcast channel.
Daniela's hope is particularly high that everything will go well between her mother and Peter, but obviously not. "I just hope that she keeps herself under control as best she can. That she doesn't throw knives. Or eggs." She added: "At the end of the day I hope that they both leave the container alive and that somehow everything is okay. You can still dream."
At first things remained completely quiet between Iris and Peter. The two greeted each other coolly, but the feared scandal did not occur, at least immediately after Iris moved into the container. Daniela was also relieved about this. On Tuesday she explained via Instagram how she experienced Iris' entry into "Celebrity Big Brother". "I think she did a great job. It can continue like this," said Daniela proudly.
The post first appeared on www.watson.de