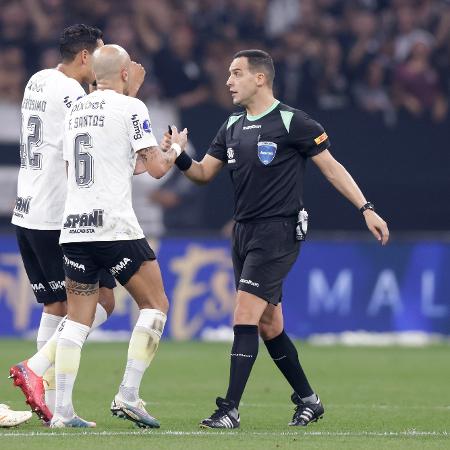 The tie between Corinthians and Fortaleza, yesterday, for the Copa Sudamericana, generated complaints from both sides. While the Black and Whites rejected the confirmation — with the help of VAR — of Zé Welison's goal, Leão do Pici demanded two penalties.
In Zé Welison's goal, in the 21st minute of the first half, referee Esteban Ostojich initially marked a foul by the attacker on Fábio Santos. O VAR, however, recommended review for "normal dispute" and the goal was confirmed.
Still in the first stage, Bruno Pacheco was brought down in the area by Gil, but the penalty was not awarded. At the moment, the game was 1-0 for Fortaleza.
The Post Corinthians x Fortaleza: former referees evaluate controversial moves
Originally Posted on www.uol.com.br