Chromebooks are built lightweight, flexible and long lasting. Still, as more Chromebooks lose USB-A and card-reading ports to future-proof, multifunctional USB-C ports, users are faced with a choice. You can try upgrading all your peripherals to USB-C, or you can get a USB-C hub and keep using your USB-A keyboard, as well as rip pictures from your camera's SD card. Many USB-C hubs also support HDMI monitors, Ethernet and power charging, so whatever your needs, there is a great USB-C hub out there for you. Here are some of the best Chromebook USB-C hubs you can buy right now.
What are the best USB-C Chromebook hubs?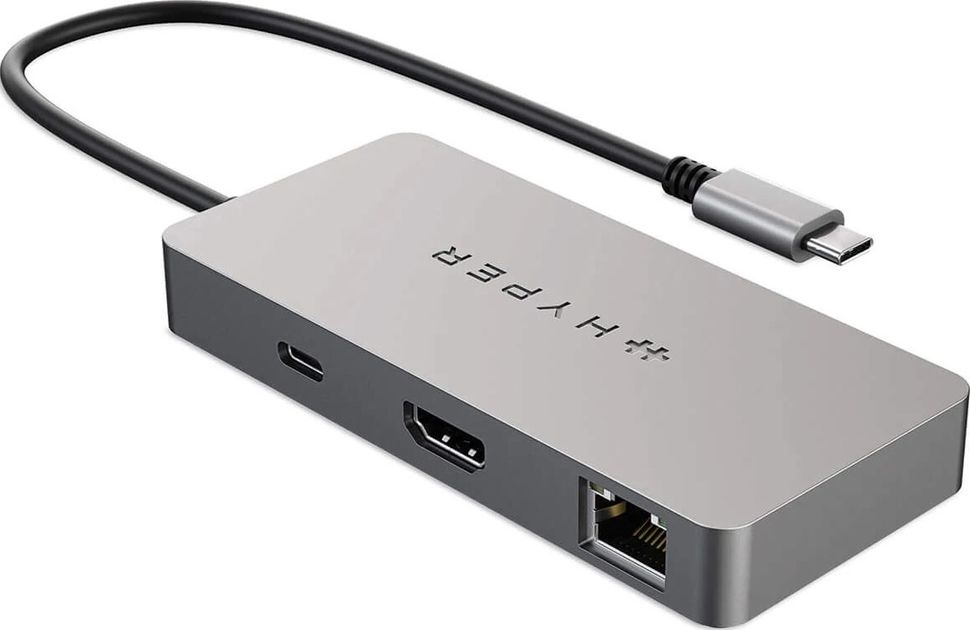 Hyper HyperDrive USB-C Hub 5-in-1
Works with Chromebooks
This HyperDrive USB-C hub may not seem like much, but it's without a doubt one of the most portable options to pair with your Chromebook. It is "Chromebook Certified" and offers two USB-A ports, a Gigabit Ethernet port, an HDMI 4k port and USB-C power supply up to 86W. Not only is this perfect for your Chromebooks, but it's also a great solution for any of your USB-C tablets and laptops.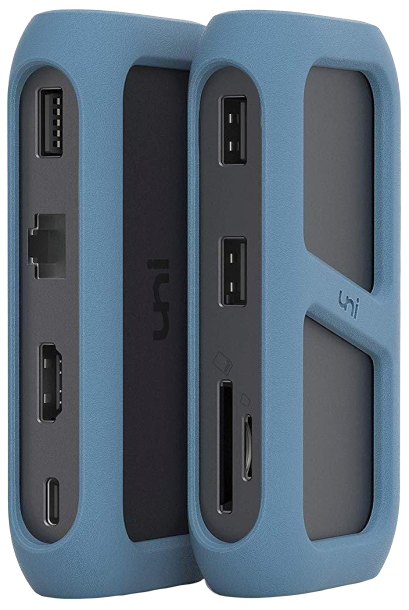 Uni USB-C Hub
Pocket-friendly power center
This credit card-sized hub allows you to replace the host cable with a longer C-to-C cable and keep the hub on your desk while your laptop stands on a raised stand. It also comes in two sizes: a 6-in-1 without Ethernet and an 8-in-1 with Ethernet.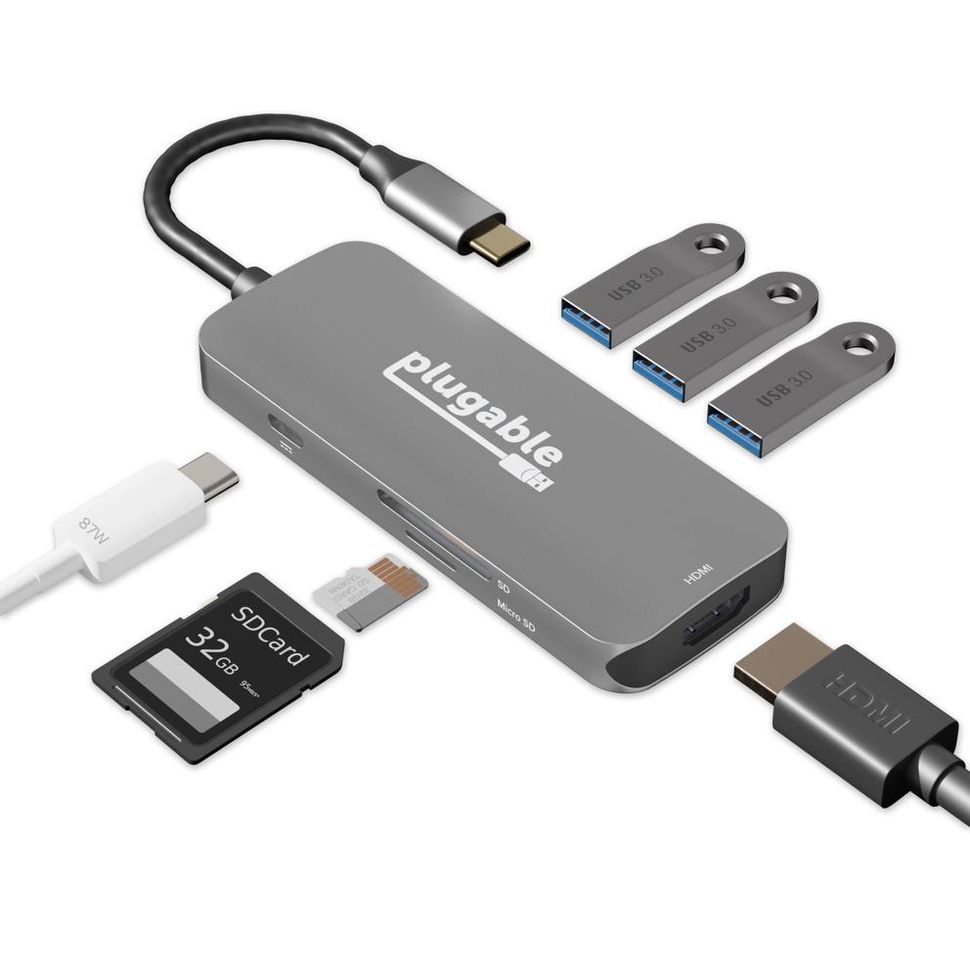 7-in-1 USB-C Connectable Hub Multiport Adapter
Just the essentials
Plugable is better known for its docking stations, making a surprisingly capable and compact USB-C hub at an excellent price. If you need a hub to connect a monitor and a few peripherals, it's hard to beat the Plugable 7-in-1's value and durability.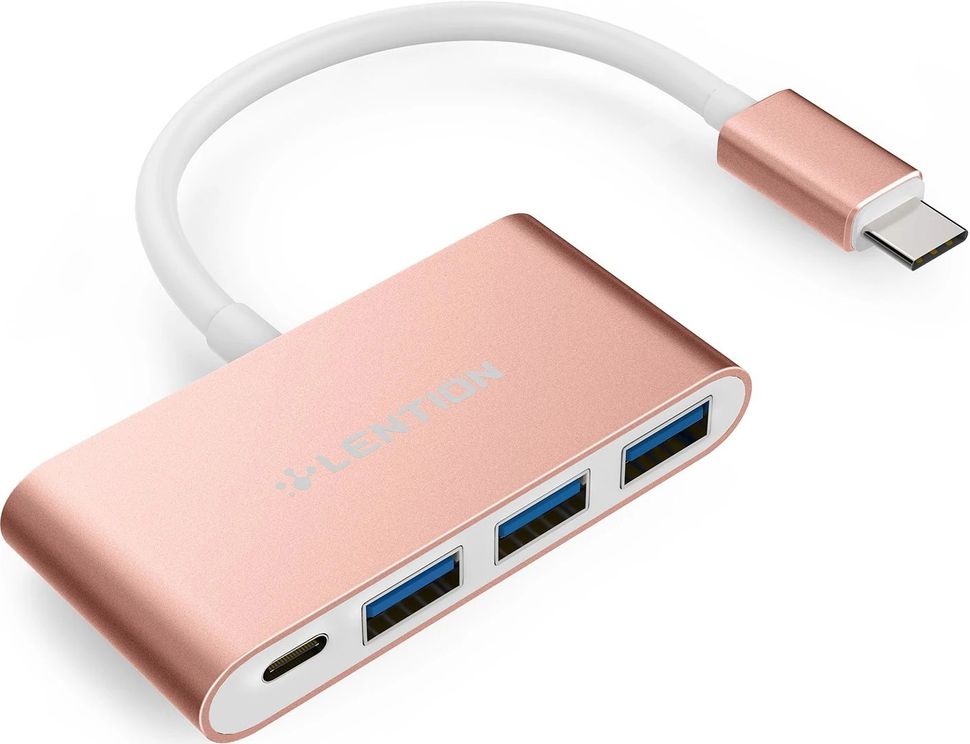 LENTION 4-in-1 USB-C hub
A little flair
If you want to expand the port capabilities of your Chromebook with a USB-C hub without frills, then this option from LENTION will work well. It gives back one USB-C port that it takes when connected to your Chromebook, and adds three USB-A ports – and it stands out from the dull gray hubs in its rose gold and gold colors.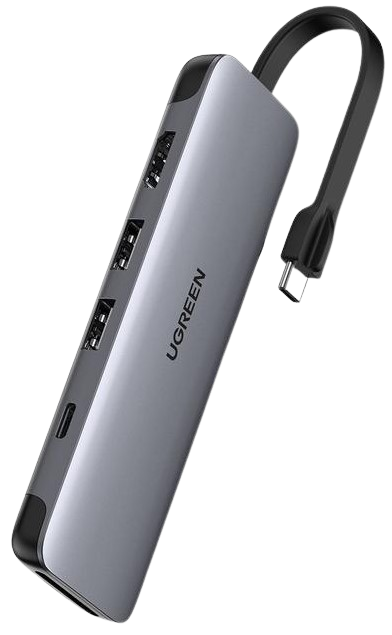 UGREEN USB-C Hub 6 in 1
Compact connections
This hub has almost any port you want, all in one affordable package. Even if you do not get an Ethernet port, you do get an HDMI port that supports 4K output, full-size SD and microSD slots, and three 3.0 USB-A ports. With this hub you have room for almost any cord you need to connect.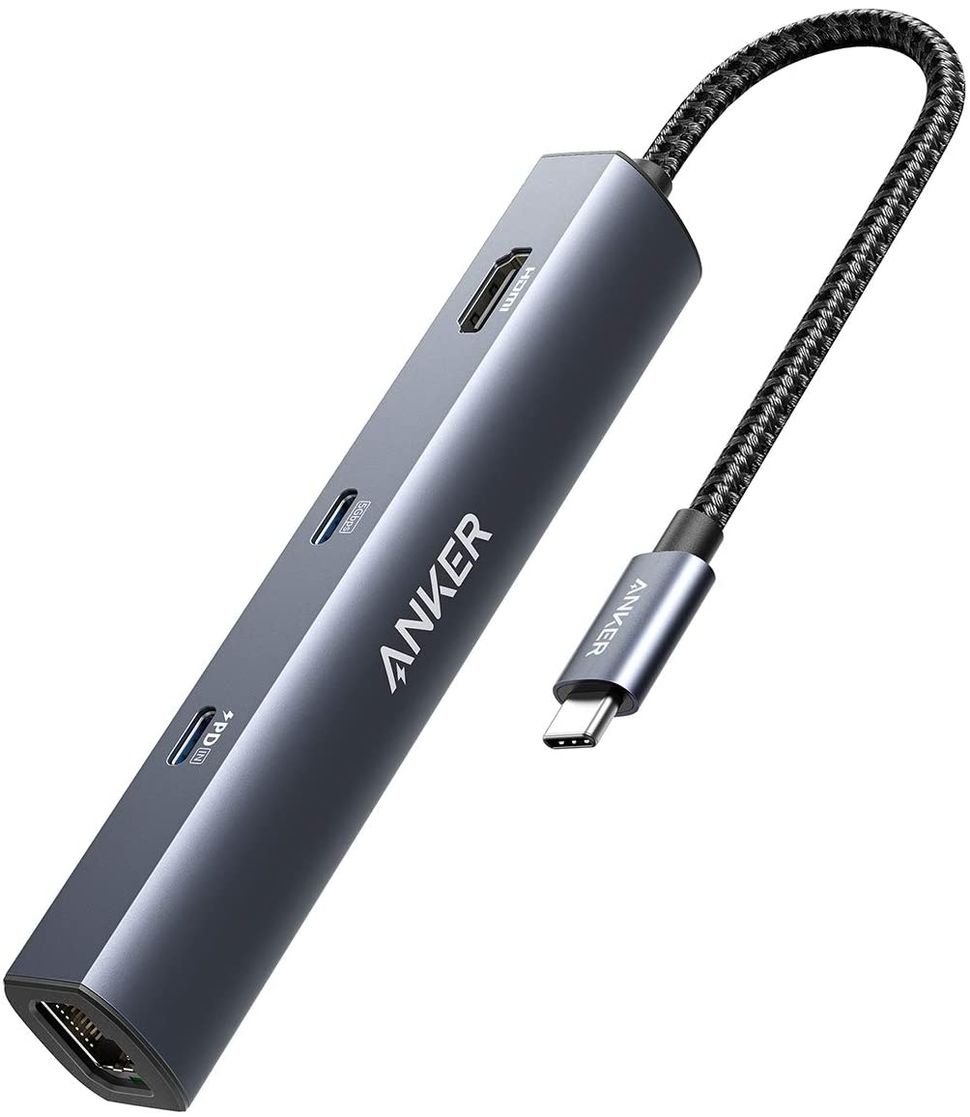 Anchor PowerExpand Plus 7-in-1 USB-C Hub
Tall and slim
This sleek hub from Anker has only two USB-A ports, but it compensates for that by also offering HDMI, Ethernet and the ability to connect a USB-C peripheral in addition to the USB-C port for charging. . This means that you get exactly the gates you need, a little future-proofing and no wasted space.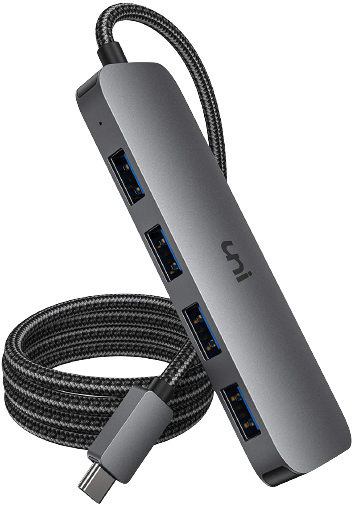 Uni USB-C Hub with 4 feet. Cord
Super long cable
Need to reach some external devices to your Chromebook without overcrowding everything right next to it? This hub has a 48-inch cord so you can sneak the cables for your keyboard, USB webcam and microphone out of sight, out of mind. Just be aware that this hub does not have a USB-C walkthrough to recharge your Chromebook.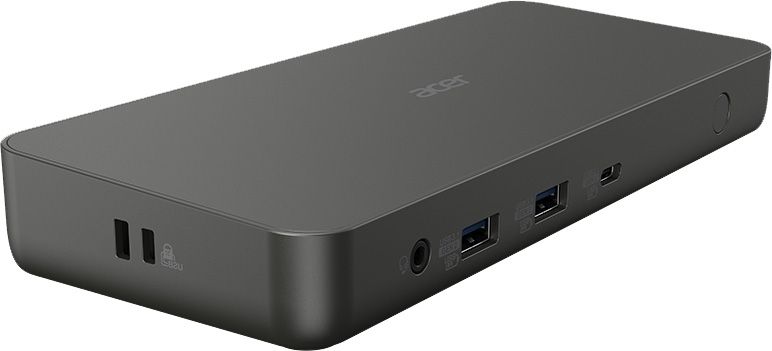 Acer USB Type-C Dock D501
Between dock and hub
This is technically a docking station, but it is powered by Power Delivery just like USB-C hubs and is slimmer than what you can find in other docking stations. Acer released this in late 2021, and it's a great way to connect your Chromebook to a few different monitors if you need it. You get four USB-A ports, both dual-HDMI and DisplayPort video outputs, SD and microSD slots, Ethernet, a 3.5mm headphone jack, a front-facing USB-C port and are certified by Google's Works With Chromebook -initiative.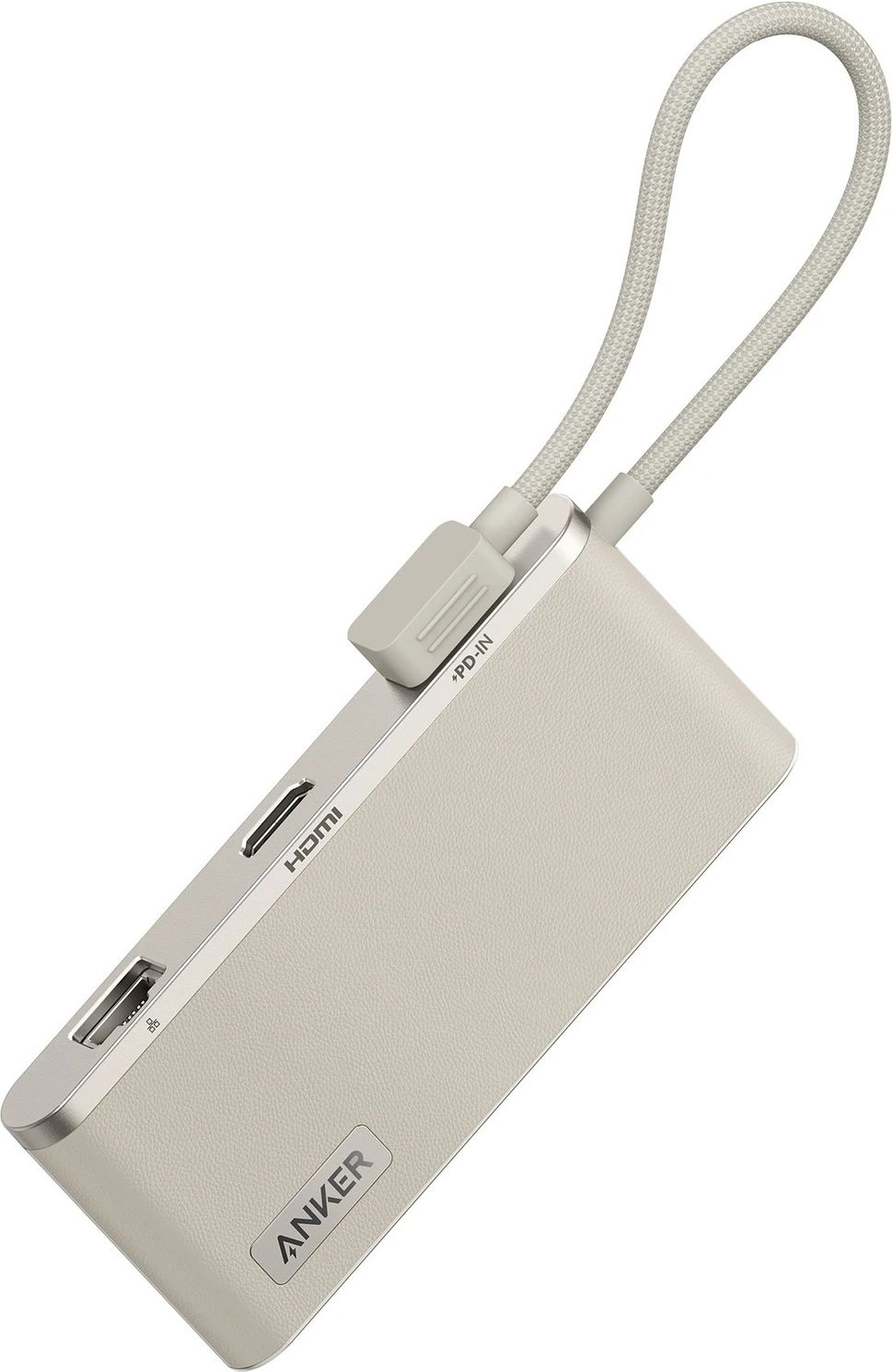 Anchor 655 USB-C Hub (8-in-1)
Wide compatibility and ports
Anker 655 is one of the latest USB-C hubs to become available, but this model adds an Ethernet port and offers a unique design. You also get two USB-A ports, 100W USB-C through-charging, 3.5mm audio, 4K HDMI, SD and microSD card slots.
Choose the hub that suits you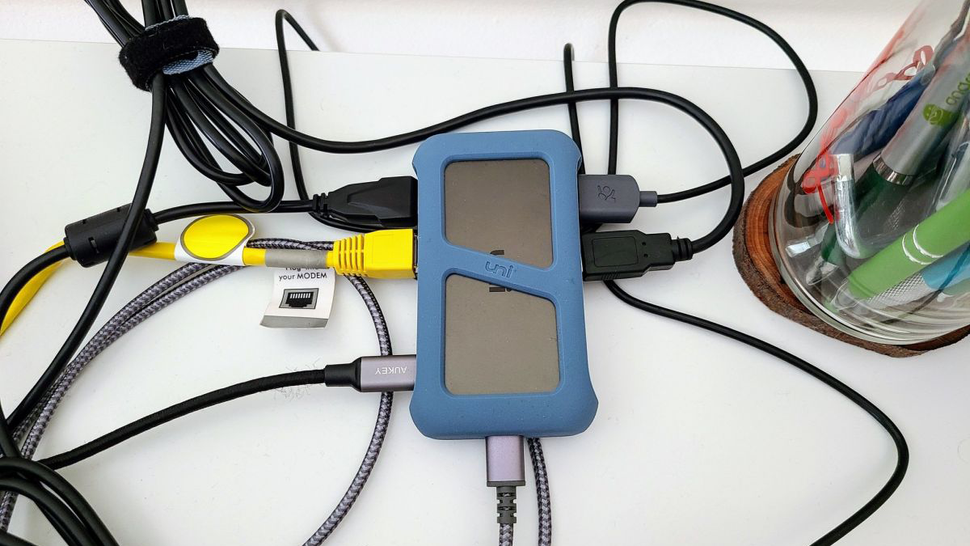 While the HyperDrive 5-in-1 USB-C hub was announced about a year ago, it has only recently become more accessible. It's supported by Google's Works with Chromebook "initiative, which means you should have no trouble using this with any of the best Chromebooks. Hyper has been in the USB-C hub game for a while and has got its start all over again on the iPad and Apple side of the world. But this USB-C Chromebook hub adds all the ports you might need.
Since I got the Uni USB-C hub two years ago, I have been completely in love with it. I can replace the short cable that comes with a longer USB-C to USB-C cable to organize cables further away from my Chromebook on my standing desk (it will probably be useful for you if you work from home) . Just be aware that if you are using it for an external monitor, use the best USB-C cable rated at 10 Gbps to ensure that the image does not chop. It is also the size of a credit card with the cables disconnected, making it one of the easiest hubs to pack for frequent travelers or students.
Do you want something fuller and more stationary for your office desk? You may want to consider upgrading from a USB-C hub to a full docking station. Docking stations usually have their own power supply, a wide range of ports and longer cables so you can keep your desk less cluttered.
Note: Unless you know you're going to use headphones through it every time you plug it in, you might want to avoid USB-C hubs with a headphone jack. When I use hubs and docking stations with headphone jacks, it sometimes mixes input / output while using video calling services like Google Meet and Zoom.