Apple is reportedly winding down production of the new iPhone 14 due to apparently low demand for the latest iPhone, which has the same design as last year's ‌iPhone‌ and a one-year-old chip.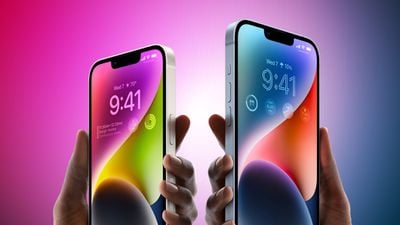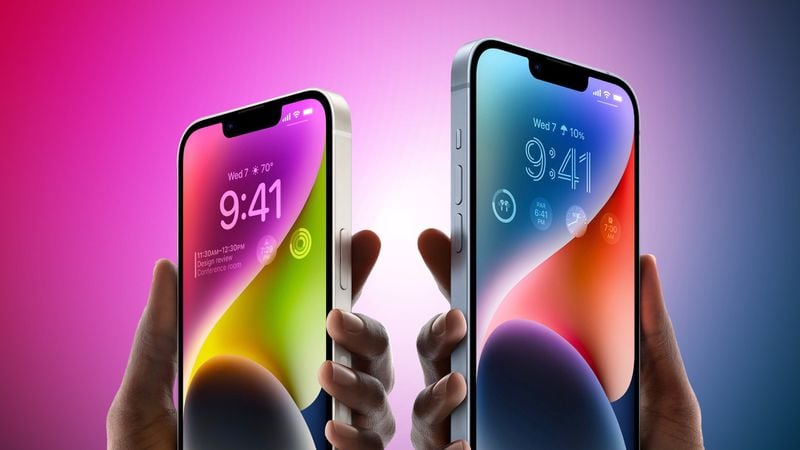 According to supply chain employees who spoke with ITHome, Foxconn, which is Apple's largest supplier, has been instructed to dismantle at least five production lines that previously made the ‌iPhone 14‌ in Zhengzhou, China. Based on the report, it is unclear if this includes only the 6.1-inch ‌iPhone 14‌ or also the larger 6.7-inch ‌iPhone 14‌ Plus.
The new revelation comes after Apple analyst Ming-Chi Kuo said this week that Apple is ramping up production of the iPhone 14 Pro, which has seen strong demand. Kuo added that Apple is moving production resources away from the ‌iPhone 14‌ and into the iPhone 14 Pro to keep up.
On Apple's website, the ‌iPhone 14 Pro‌ and ‌iPhone 14 Pro‌ Max in multiple configurations are estimated to ship in weeks, while the ‌iPhone 14‌ remains available without delay. The ‌iPhone 14‌ Plus, which will arrive to customers on Friday, October 7, does not face any delay on Apple's website.
Compared to the iPhone 13, the ‌iPhone 14‌ has the same design and display, but is powered by the same chip as the iPhone 13 Pro and has newer camera features. The 6.7-inch iPhone 14 Plus is a larger version with a bigger battery, replacing the previous "mini" size from the iPhone 12 and 13 series.
Popular stories
AirPods Pro 2: Six new features if you upgrade
The new second-generation AirPods Pro will begin arriving to customers on Friday, September 23. For customers still using first-generation AirPods Pro or older AirPods models, there are several new features and changes to look forward to. We've outlined six significant new features, changes and improvements that the new second-generation AirPods Pro offer compared to older…
Apple says iPhone 14 Pro camera vibration issue does not require repair
A strange issue that causes the rear camera to vibrate on some iPhone 14 Pro and iPhone 14 Pro Max models does not require a repair, according to Apple. iPhone 14 Pro Camera Vibration Problem via Luke Miani When asked if customers who have already experienced the problem on their new iPhone should visit an Apple Store or an Apple Authorized Service Provider, Apple said users should simply update…
iFixit shares iPhone 14 teardown, praises new design with easily removable screen and back glass
Repair site iFixit today shared a video teardown of the standard iPhone 14. In a blog post, iFixit CEO Kyle Wiens praised the device's more repairable internal design, calling it the most comprehensive iPhone redesign since the iPhone X. As mentioned in a few reviews , the iPhone 14 and iPhone 14 Plus are the first iPhone models that can be opened from the back of the device since…
Realme Crowdsourcing Ideas to Copy Apple's Dynamic Island
Chinese smartphone maker realme is asking its "loyal fans" for ideas on how to replicate Apple's Dynamic Island from the iPhone 14 Pro and iPhone 14 Pro Max. In a challenge, realme says, "the user interface around the camera hole can transform into different shapes and sizes to display incoming phone calls, alerts, notifications and more," just like Apple's Dynamic Island. The company finds this idea…