Apple with the iOS 16.2 update introduced an updated underlying architecture for HomeKit and the Home app, but it was pulled a week after launch due to bugs and installation issues. At the time, Apple said the removal was temporary and that the upgrade option would "return soon."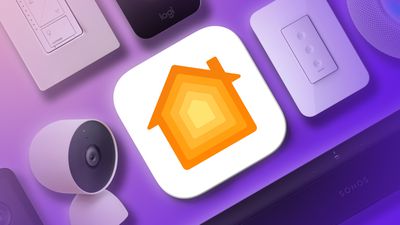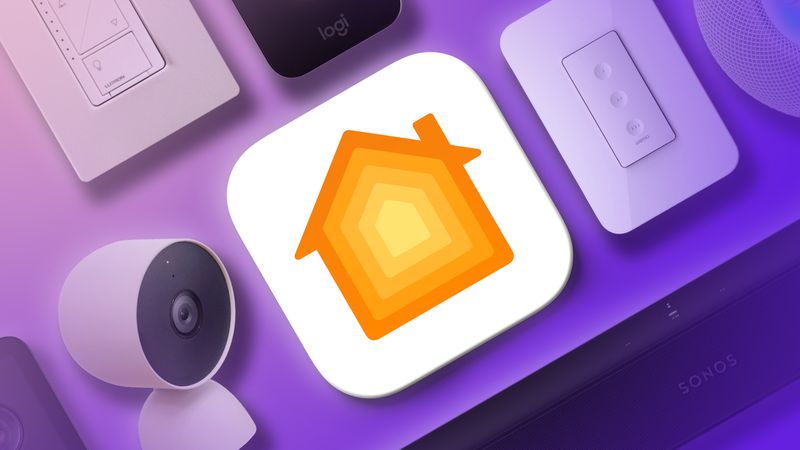 It seems that Apple is almost ready to reintroduce the updated Home architecture, as the backend code indicates that Apple is preparing a "version 2" and testing it internally.
Other than saying the architecture would be made available "soon," Apple hasn't given any timing. We expect an iOS 16.4 beta to follow the launch of iOS 16.3, and it's likely that the architecture update will appear in that beta. Right now we don't know when the beta will come, but it could be as early as this week.
With the launch of the second generation HomePod, Apple mentioned that the Sound Recognition feature coming in a spring update would require the revamped Home architecture, but we could see the architecture update ahead of when Sound Recognition is released.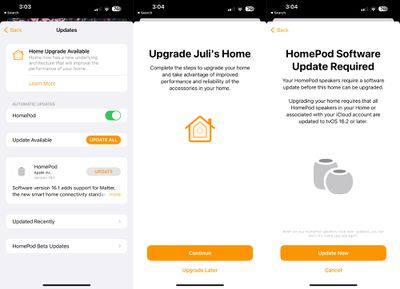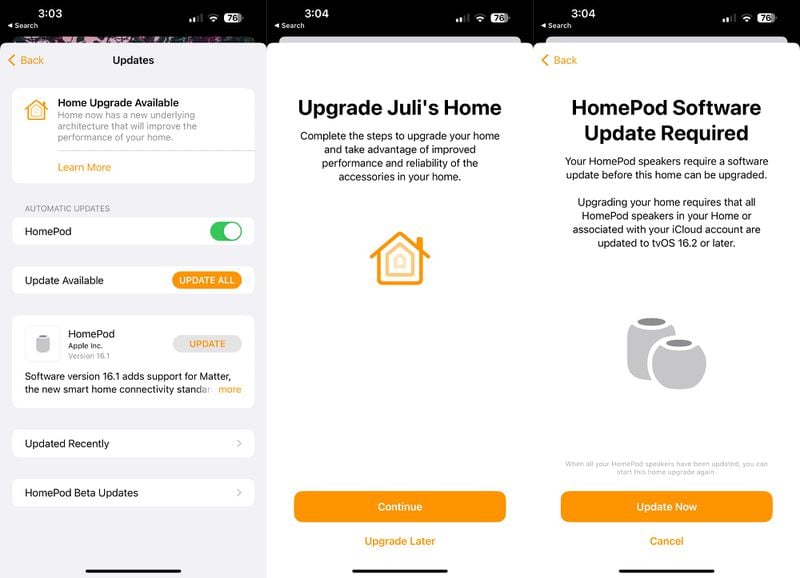 Apple says the update improves the reliability and efficiency of communication between smart home accessories and Apple devices, something Apple has been working on since iOS 16 was announced at WWDC in June 2022.
The first release of the new Home architecture caused some ‌HomeKit‌ devices to disappear from ‌HomeKit‌ setups or to get stuck with a "configuring/updating" status. It also resulted in home sharing invitations failing and broke ‌HomeKit‌ secure video recording for some.
Popular stories
iOS 16.3 for iPhone launches next week with these 4 new features
In a recent press release, Apple confirmed that iOS 16.3 will be released to the public next week. The software update will be available for iPhone 8 and later and includes a handful of new features, changes and bug fixes. Below, we've summarized major features in iOS 16.3, including support for physical security keys as a two-factor authentication option for Apple ID accounts, worldwide…
The iPhone 15 Pro is rumored to have ultra-thin curved bezels
The iPhone 15 Pro models will have thinner, curved bezels compared to the iPhone 14 Pro models, potentially resulting in an Apple Watch-like appearance, according to the leaker known as "ShrimpApplePro." ShrimpApplePro clarified that the next generation of "Pro" iPhone models will still have flat screens, as only the bezels will be curved. According to a source speaking to the hottie,…
Apple breaks 13-year tradition by announcing new products in January
Apple this week broke a tradition it has maintained for the past 13 years by announcing new products in the first month of the year. This week, Apple unexpectedly announced several new products, including updated 14-inch and 16-inch MacBook Pros powered by the M2 Pro and M2 Max, a new Mac mini with the M2 and M2 Pro, and an updated HomePod. As it has occasionally done, Apple announced the latest…
Benchmark results reveal graphics performance of M2 Pro and M2 Max Chips
The first graphics-focused benchmark results have emerged for Apple's M2 Pro and M2 Max chips, offering a closer look at GPU performance improvements. Metal scores on Geekbench reveal that the M2 Pro with a 19-core GPU and the M2 Max with a 38-core GPU in the new MacBook Pros offer about 30% faster graphics performance compared to the M1 Pro and M1 Max, in line with Apple's announced claims. That…
Apple releases new firmware for AirPods, AirPods Pro and AirPods Max
Apple today introduced new 5B59 firmware for AirPods 2, AirPods 3, the original AirPods Pro and AirPods Max, up from the 5B58 firmware released in November. Apple doesn't offer immediately available release notes about what's included in updated firmware updates for AirPods‌, but the company maintains a support document with release information. There is no…
Apple releases iOS 16.3 with Apple ID security keys, new HomePod support, bug fixes and more
Apple today released iOS 16.3, the third major update to the iOS 16 operating system that first came out in September. iOS 16.3 comes over a month after the launch of iOS 16.2, an update that added the Freeform app, Apple Music Sing, Advanced Data Protection and more. iOS 16‌.3 can be downloaded on eligible iPhones and iPads over the air by going to Settings > General > Software Update….