Prices for the Apple Music Student Plan have risen in the United States, the United Kingdom and Canada.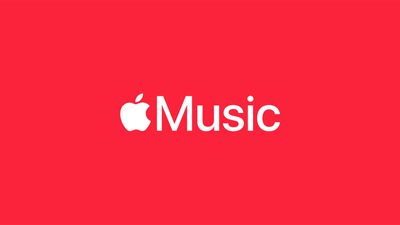 The price changes first spotted by Michael Burkhardt on Twitter (via 9to5Mac), increase the ‌Apple Music‌ Student Plan from $ 4.99 to $ 5.99 per. month in the US and Canada and from £ 4.99 to £ 5.99 in the UK. The changes reduced what was previously a 50 percent discount on the monthly $ 9.99 and £ 9.99 monthly costs to just 40 percent.
Archived web pages indicate that the change occurred within the last 48 hours. Last month, Apple raised the price of the Apple Music Student Plan in a number of countries, including Australia, the Philippines, Singapore, Malaysia, Saudi Arabia, New Zealand, India, South Africa, Indonesia, Israel and Kenya. Apple informed affected subscribers via email in these countries, but it does not appear to have informed customers about the latest price change in the US, UK and Canada.
Popular stories
What to expect from Apple through July: iOS 16 Public Beta, New MacBook Air, Back to School Promotion and more
While the summer months after WWDC are often a relatively quiet time of year for Apple, there are still some notable items on the agenda through July. Below, we've gathered six things you can expect from Apple over the next six weeks or so. Public Beta Versions of iOS 16 and More As part of WWDC 2022, Apple announced that public beta versions of iOS 16, iPadOS 16, macOS Ventura, watchOS 9, tvOS 16, …
iPhone's built-in music recognition feature syncs with the Shazam app on iOS 16
Since the release of iOS 14.2 in 2020, the iPhone has included a built-in music recognition feature in the Control Center powered by Shazam. And with iOS 16, and also iOS 15.6 beta, the feature has received a small but useful upgrade. As noted by Twitter user @someone_andrew, songs identified with Music Recognition in the Control Center are finally synced with the Shazam app. It also remains …
Apple confirms that iPad will no longer be supported as a home hub in iOS 16
The iPad will no longer be able to be used as a home hub after the launch of iOS 16, iPadOS 16, macOS Ventura and HomePod 16 software this fall, Apple confirmed today. As discovered in the iOS 16 code by MacRumors contributor Steve Moser, Apple says the iPad will no longer be supported as a home hub. This information will be displayed in the Home app after updating to iOS 16.A home …
iOS 16 Beta 2 Tidbits: New wallpaper colors, LTE backup, SMS filtering and more
Apple today unveiled the second beta version of iOS 16 and iPadOS 16 for developers for testing purposes, and the new betas introduce new features and refine some of the changes that Apple made with the first iOS 16 release. Subscribe to MacRumor's YouTube channel for more videos. Customizing the photo background for the lock screen When you customize an image on the lock screen, there are two new DuoTone and …
Apple CEO Tim Cook tips AR / VR headset: 'Stay tuned and you'll see what we have to offer'
This week, CEO Tim Cook conducted an interview with China Daily, in which he once again commented on the future of augmented reality and hinted at Apple's work with an AR / VR headset. Render via designer Ian Zelbo Cook said that Apple is excited about the possibilities available with augmented reality, which is not far from previous comments he has made, but he went on to say that people should …
Apple Seeds Second Beta of iOS 16 and iPadOS 16 for developers
Apple today sowed the second beta version of upcoming iOS 16 and iPad 16 updates for developers for testing purposes, with the updates coming two weeks after Apple unveiled the new software at WWDC and released the initial beta versions. Registered developers can download the iOS and iPadOS 16 profiles from the Apple Developer Center, and once installed, the betas will be available wirelessly. Given…
Twelve South launches new 'HiRise 3' charger for iPhone, Apple Watch and AirPods
Twelve South today announced the "HiRise 3" stand-up charger for iPhone, Apple Watch and AirPods for $ 99.99. The stand supports MagSafe-compatible charging and holds an iPhone 12 or later vertically, and also includes a charging puck for the Apple Watch and a Qi charging mat on the base that supports AirPods or any Qi-compatible smartphone. HiRise 3 is available in black and white …