Apple will move 25% of its entire iPhone production line to India by 2025 as it looks to diversify its supply chain, JP Morgan analysts said (via Reuters).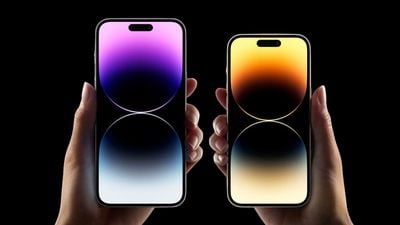 Apple currently manufactures some ‌iPhone‌ models in India, including the iPhone 13 and soon the iPhone 14. Apple's supply chain remains heavily concentrated in China, but the company has made efforts to move suppliers and production lines elsewhere.
JP Morgan analysts believe that by the end of 2022, 5% of ‌iPhone 14‌ production will be moved to India, with a significant shift taking place three years later. In addition to moving 25% of ‌iPhone‌ production to India by 2025, analysts expect Apple to move 25% of other product lines to the country, including AirPods, Mac, Apple Watch and iPad.
Apple suppliers, including Foxconn, have invested heavily in India with supply chain infrastructure, factories and training over the past several years. Apple is expected to begin production of ‌iPhone 14‌ models in India in the coming weeks, but the company's high priority on secrecy has reportedly complicated plans.
Popular stories
AirPods Pro 2: Six new features if you upgrade
The new second-generation AirPods Pro will begin arriving to customers on Friday, September 23. For customers still using first-generation AirPods Pro or older AirPods models, there are several new features and changes to look forward to. We've outlined six significant new features, changes and improvements that the new second-generation AirPods Pro offer compared to older…
Apple says iPhone 14 Pro camera vibration issue does not require repair
A strange issue that causes the rear camera to vibrate on some iPhone 14 Pro and iPhone 14 Pro Max models does not require a repair, according to Apple. iPhone 14 Pro Camera Vibration Problem via Luke Miani When asked if customers who have already experienced the problem on their new iPhone should visit an Apple Store or an Apple Authorized Service Provider, Apple said users should simply update…
iFixit shares iPhone 14 teardown, praises new design with easily removable screen and back glass
Repair site iFixit today shared a video teardown of the standard iPhone 14. In a blog post, iFixit CEO Kyle Wiens praised the device's more repairable internal design, calling it the most comprehensive iPhone redesign since the iPhone X. As mentioned in a few reviews , the iPhone 14 and iPhone 14 Plus are the first iPhone models that can be opened from the back of the device since…
Realme Crowdsourcing Ideas to Copy Apple's Dynamic Island
Chinese smartphone maker realme is asking its "loyal fans" for ideas on how to replicate Apple's Dynamic Island from the iPhone 14 Pro and iPhone 14 Pro Max. In a challenge, realme says, "the user interface around the camera hole can transform into different shapes and sizes to display incoming phone calls, alerts, notifications and more," just like Apple's Dynamic Island. The company finds this idea…