ExperienceCraft is a Minecraft server that is not that different from other Minecraft multiplayer servers.
Kids who join the server are able to build, chat, play and share with each other across a wide range of in-game activities. But those who participate in this server have all had an unfortunate experience that binds them together.
"Every child has lost someone important to them in their life," says Katie Salen, who is one of the drivers behind the program.
That server (opens in new tab)was launched in the summer of 2022 in collaboration between two non-profit organisations Experience camps (opens in new tab) and Connected camps (opens in new tab)and University of California Irvine. The goal is to provide a safe, moderated, grief-aware online community that fosters year-round connection in a digital space. There is also a significant research component to the project to help better understand how to develop youth-centered, equitable and safe online experiences, says Salen, who is co-founder and lead designer of Connected Camps and also a professor in the Informatics Department at UC Irvine.
This is how ExperienceCraft started
Experience Camps is a nonprofit organization that hosts an annual week-long overnight camp for grieving children. The organization recently began efforts to expand its support "beyond the bunk." They teamed up with Connected Camps, which specializes in building safe online communities for kids, to build a Minecraft server that could build on the personal camp's programming. "The challenge with summer camp is that it's limited to kids who can physically get there," says Salen. She adds that even for those who can participate, it is a short period. "They make friends, they develop really strong mentoring relationships with advisors, and then it just kind of disappears. So the thought was, could there be a digital form of bridge that would basically extend that experience year-round?
The online experience will also provide access to those unable to participate in person via the Minecraft server and associated Discord server. "If they can't go to the physical camp, they could participate in this community and not get all the benefits, but get some of the benefits of being in communication and partnership and collaboration with other kids who are probably going through something similar , they also go through," says Salen.
This is what the experience looks like
The rallying point for the community is passion for the game of Minecraft, the same as it would be in any other Minecraft server. "The idea is, let's meet kids where they are: Here's a game that they love to play," says Salen. "So let's surround the game that they love to play with the kind of support that will help them build a community that will help them on their journey of grief."
To help with these goals, there are research-backed elements to the server that support its users. "There are parts of the world that are designed in a grief-positive way," Salen says. "There is a memorial garden where children are encouraged to build [memorials] around the person who has died and different activities that draw on the work that Experience Camp has done with grieving children around just giving them a space to express what they feel."
The server moderators are university students. They are trained to support children experiencing grief and to provide near-peer mentorship (opens in new tab). "If you can connect with someone a little older than you who shares an interest, that can be really transformative for a young person," says Salen.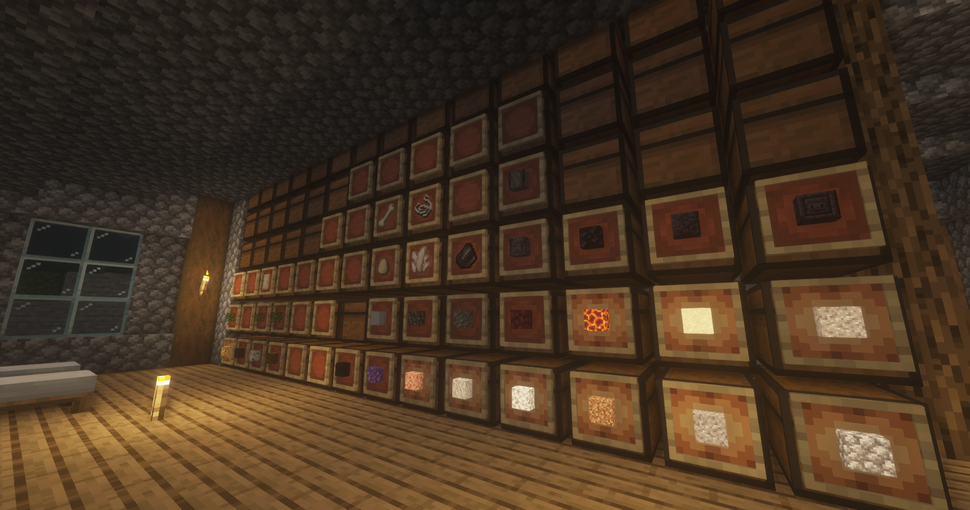 What is being investigated and how your students can participate
Part of the goal of this server will be to explore how to better connect grieving youth in an online environment. "One of the things we hope for there is that they feel a sense of belonging," Salen says. "It is really important for grieving children that they feel that they are part of a community that gets them. This applies to mostly all children."
Salen and her colleagues also seek to better understand what online grief supports in this type of spatial work and why. "So what does a memorial garden environment actually offer young people?" she says. "Part of it is that it gives them a chance to express something. We know from the literature that that's important."
Additionally, conversations with peers and moderators can help them develop a greater vocabulary for expressing their grief. "We know that many people, even adults, have a hard time talking about how they're feeling," says Salen. "So we've been looking at mechanisms to really deepen children's vocabulary around how they're feeling—how to talk about their grief."
Educators who have grieving students who might be interested in joining the server can direct them to your website (opens in new tab). The server is safe-listed, so all participants on the server are known and investigated.
"There is a registration process where we make sure the young person is who they say they are," she says. "But it's meant to serve any child who is grieving."